A typical initial situation
You have very little documented information about your customer relationship. The customer master data provides the necessary basic information for a business relationship, but that's about it. Customer knowledge and the history of the business relationship, if any, are anchored in the minds of the sales representatives. You want to change that now by implementing a state-of-the-art CRM-system, and in doing so you are confronted with 3 key fears from the sales staff – the fear of loss of status, the fear of transparency and control, and the fear of additional workload.
You will ask critical questions
What are our requirements for successful introduction of CRM?

What functionalities are needed and what are our priorities?

Which CRM-software is suitable for us?

How to achieve acceptance within the sales organisation?
We engage in your CRM-project with a flexible and modular approach. In collaboration with the software partner you selected, we provide added value related to project preparation, project management and pro-active change management.
Our CRM FIT CHECK provides transparency regarding the prerequisites for a successful CRM-rollout in your company. It outlines the change impact of CRM implementation on the work methods of employees and provides you with important recommendations for the project design.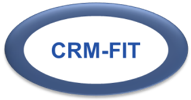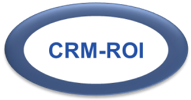 For CRM PROJECT SUPPORT we are part of the project organisation. We work together closely with your internal project team and the CRM software partner and concentrate on strategic integration, design of the sales processes, and pro-active change management. On request, we will also take care of the project management. That way you can get more out of your CRM project.
One of the studies that CONSENZUM recently has conducted confirms that 2/3 of CRM projects are affected by resistance of sales employees, and that in less than 50% of the implementation projects user acceptance is truly satisfactory.
The CRM EMERGENCY KIT can help you to get things back on track. It de-escalates resistance and acceptance problems, strengthens the managers in their role as change agents, and develops the personal benefits of change along with the users.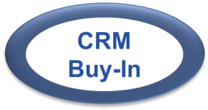 You make your CRM implementation a success story.
The project targets are 100% achieved.

The targeted users support the implementation.

Implemented functionalities are sustainably utilised.

The customers experience a new dimension of relationship quality.