In times of stagnating markets and increased global competition, the importance of sales performance as a decisive factor for the survival of a company is even more evident. The challenge always resides in the potentials for increasing efficiency and sustainably achieving sales goals. Under optimal conditions, a sales team that is capable of peak performance will manage to take market share from the competition and to achieve growth of their own company, regardless of market and industry development.
Our expertise includes all the building blocks of your sales system and will support you in the course of transformation in the digital world.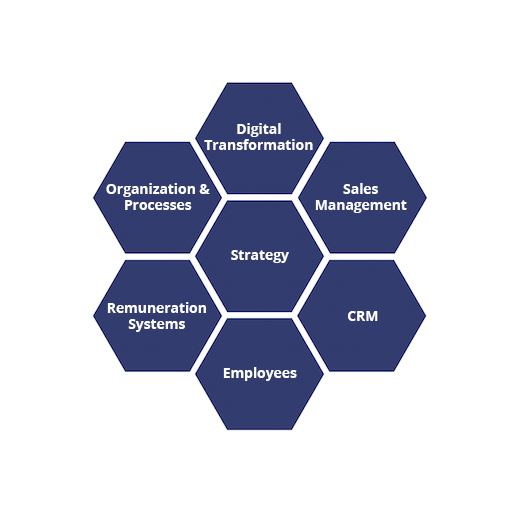 We have developed a special approach, which we have tested in practice and that enables small and medium-sized enterprises to significantly increase their sales power in a short amount of time. Without losing focus on the strategy, we take a quick-win approach that first tackles those items which will yield the fastest return.