This topic is rapidly gaining in importance due to demographic change in coming years. On the one hand, every year there is an increasing number of companies whose succession is pending, and on the other hand there is a lack of potential successors. A successor within the family is often not available, and more and more companies are subject to M&A transactions. There is some variety of succession options with everyone having its own specifics and requirements. The question remains: What is the best option?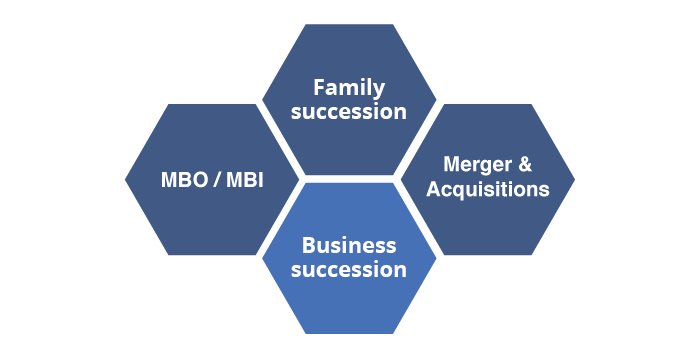 We have a core competence in succession planning in SMEs. We support medium-sized companies in all relevant topics: initial planning, due diligence, scenario design and implementation of selected option. We work with a network of tax consultants, lawyers and notaries for comprehensive clarification of all aspects.
Are you interested in having an initial discussion? We look forward to hearing from you.